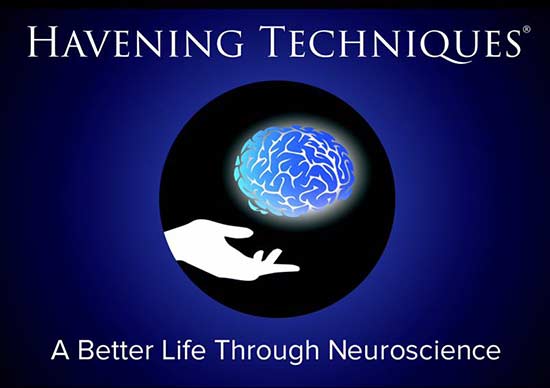 Experience a new breakthrough neuroscientific mind body treatment called the Havening Techniques®
What is Havening?
Havening is a set of groundbreaking psychological techniques that can quickly, easily and effectively resolve a wide range of stress related issues.
Havening is a psycho-sensory therapy which means it uses pleasant psychological distraction techniques and relaxing touch. The treatment itself is very calming, comforting and relaxing, whilst producing extraordinary positive healing results.
Watch the Hypnosis Academy Interview – self-havening guided demo for anxiety and stress with Stephen Travers.
From the number one non-fiction bestseller, comes Owning It: The Anxiety Podcast – with everything you need to hear to get on top of your anxiety.
This practical and relaxed series explores everything from what anxiety is and why it happens to us, how our brains work and why it's actually very normal to the various tools and techniques necessary for owning it.
Author Caroline Foran shares her story, along with some expert input, in an attempt to help you show your anxiety who's boss.
Most importantly, this is a series that tackles the reality of anxiety from a refreshing and relatable perspective.
In the video below Stephen is interviewd on the Elaine Show on TV3 about using Havening for anxiety reduction - Coronavirus/COVID-19.
You can check out Stephen's website at https://stravershypnosis.com/ and see his clients video testimonials and reviews.
Stephen offers private one to one sessions via Zoom or Skype
For a Free Phone Consultation please email Stephen@stravershypnosis.com or call 086 178 6809.

Stephen Travers is The Director of U.K. and International Havening.
He is also a Certified Hypnotherapist and member of the EAPH.
Stephen has over 15 years' experience specializing in helping people overcome anxiety based disorders, trauma, addictions and confidence issues.